Combine 25 years of machining experience with two avid motorcyclists and you get a product that is designed to enhance the riding experience while looking good. In business for over 10 years, Pazzo Racing has become one of the world leaders for aftermarket levers. Offering the most models and the largest variety of colours, Pazzo Racing has become the product of choice among racers and street riders alike!
Davey Todd Best Newcomer,Top Privateer & RST Star of Tomorrow 2018 IOM TT uses Pazzo Levers!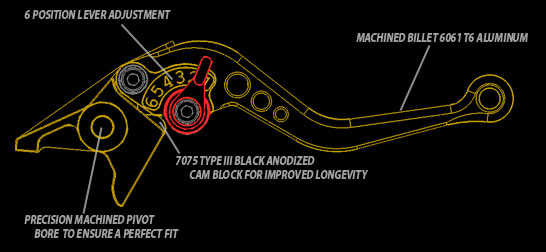 You are assured of quality with Pazzo Racing!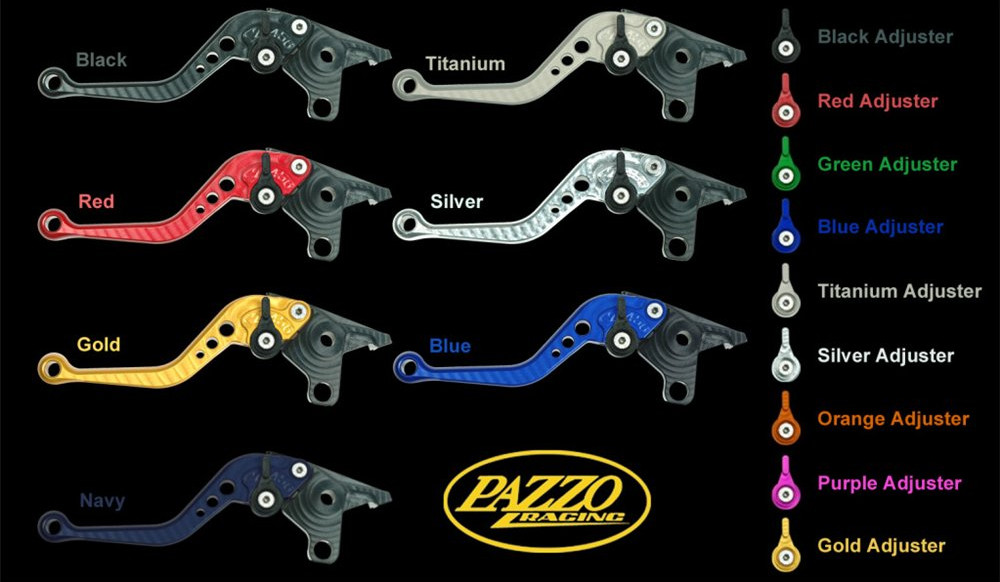 Just an example of the possible colour combinations possible


Pazzo FOLDING Levers
20 products

Pazzo Non-Folding Levers
20 products